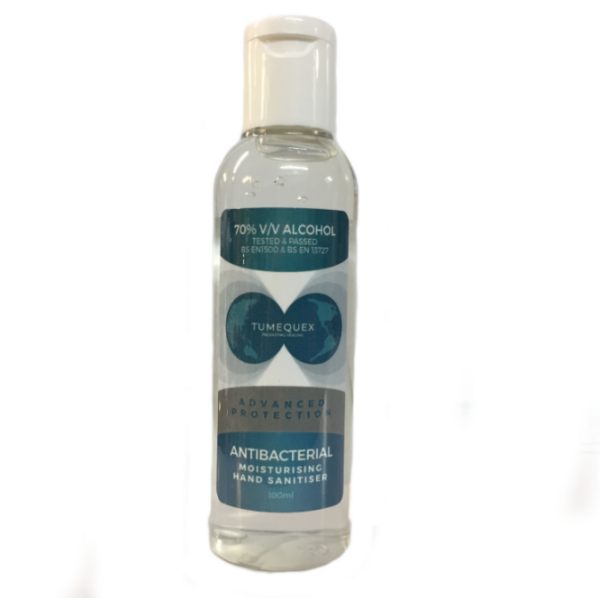 Tumequex |Hand Sanitiser 100ml Handy Pocket Squeeze pack
£3.95
Tested & passed to BS EN1500 and BS EN13727 Tumequex hand sanitiser is formulated to clean, moisturise and protect your hands. 70%by content V/V alcohol, Tumequex hand sanitiser offers anti-bacterial protection, with moisturising elements to ensure your hands and skin surfaces remains stable, protected and cared for.
Our gelling agents are plant-based, not, as with most hand sanitiser gels, animal-based, so are suitable for vegan and vegetarian use.
This handy 100ml pocket pack is ideal for personal use when out and about and can be refilled from our 5 litre bulk pack.